Diva Photo Shoot Q&A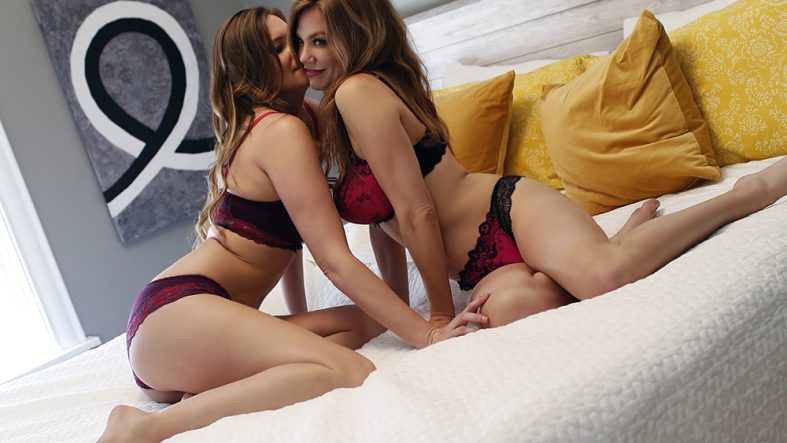 I'm going to go over some questions that ladies ask often when they book a Diva or a Diva Duo shoot. This blog is long overdue.
Do I have to shoot all day?
No you don't have to shoot all day, you can shoot as long or as little as you want. I will however let you know if we should shoot a little longer to accommodate your package. If I feel like you don't have enough shots, I'll want to shoot a bit longer, unless you you just insist on stopping. I know it isn't easy for models to shoot all day.
Also, some ladies break up their shoots over two days if we both have time. I've done shoots where they were just spent, we slept(if we stay near or in the same place) and I wanted to get a little more shooting in before parting ways. We are are refreshed and ready to go again, even for a short while. Ladies always thank me for pushing for those extras. They may hate me the night before but thankful when they start getting their edits in. Sometimes at the end of the shoot is when the magic happens, I call it "crunch time".
When do I get my images back?
I edit as soon as I can, some same day, some next-day depending on if I'm traveling. I always bring my laptop and can edit from there. Part of the reason why I became a photographer is that I hated waiting weeks for my photos when I needed them ASAP. I understand how important getting your images back in a super-fast timely manner is. Some ladies have gotten a few on the same day for advertising purposes. I also send three images, one color, one black and white, and color one with a watermark. 
I'm just coming in for the shoot, may I stay with you?
Of course you can! I've had plenty of ladies stay with me, then shoot the next morning, or we go to their location to shoot, or both! This saves money for the models. I have a private room that I shoot out of that guests stay and they have plenty of privacy. I like to cook breakfast for my guests anyway! This brings me to the next question.
Can I shoot at your place or do I need to get my own?
I get this question a lot! You can shoot at my house, but keep in mind that I live here and have done lots of shoots here at my location. I do my best to make sure everyones photos are different if they shoot at my house. Also, I've shot at my house and at the models location, splitting up the shoot is fun and gives you a huge variety. Some models just choose to shoot at their location(I live an hour from Nashville). I'm very laid back and go with the flow.
Do you shoot BBW?
Yes I do! As long you don't have a problem with your weight, neither do I! Just don't ask me to turn you into a whole other person. I love all shapes and sizes and want you to embrace who you truly are.
Do I have to take photos with the lady I choose to do the Diva Duo with?
No, you don't, some ladies just share the day to save money. Diva Duo's are fun cause we all get to bounce ideas off of each other and help with wardrobe, hair, and makeup. It's like a slumber party! Oh and if you guys don't want to share the day you can split it up for more privacy, maybe a lady shoot during the day, and one at night, or perhaps the next day if time permits. 
When doing a Diva Duo, I'll take photos of one lady while the other changes, fixes makeup, hair, or just taking a break. I've had ladies want their privacy when just shooting with me, so you'll have to discuss that amongst each other before hand. I sometimes don't like an audience when I'm doing my own pics, so I understand one on one time with the photographer.
Do you do indoor and outdoor shots?
Yes, I do! I like variety and I'm sure you do too. I like hallways, pools, open spaces, parks, streets, etc. I like it all. 
Do you provide wardrobe?
Yes if you wear close to my size. I have a robe addiction! But I can't bring my whole closet.I wear 6 1/2 shoe BTW. If you see a photo with a certain outfit I'm modeling, just let me know, I'll bring it. I'm currently beefing up my clothing collection to accommodate all sizes and shoe sizes. Hopefully I'll be building a new badass studio in 2020!
How much photoshopping do you usually do?
As much as I need to or as little as I need to. But please don't ask me to make you a whole new body. Please and thank you!
Do you provide hair/makeup?
I do not at this time, but will help you research someone in any city we shoot in. Also, if you go to one of those makeup places(can't say the names in my blog) in the mall, they will do your makeup for free or for a tip or if you buy something. Just an FYI.
Can we take a break for a while?
Yes of course! But I'm very hyper and always excited about shooting so don't be surprised if I snap a few of you while you relax, yes I'm that annoying. (sometimes) I've had ladies take naps!
FMTY
Yes I will do a fly me to you photoshoot! Send me a plane ticket, accommodations, etc. Maybe have a few ladies who want to shoot fly me in and we all get together and shoot. I've shot with 4 ladies in one day before, we just goofed off and shot, it worked out great! I even thought about some sort of a paparazzi package, maybe call it my creepy stalker package, I'll stalk you all day taking photos, yes I have an odd sense of humor.
Do you do video?
Not really, but would love the practice! I've done a few video years ago and they turned out very well, so if you want video please let me know I'll do this free of charge with your package.
Will you delete my face pics if I ask?
Yes I would, but what if you want them years later? Assuming you're talking about your raw images. Are you willing to keep up with them? I've had ladies retire and ask that their pics be taken down off of my site and I took them down ASAP. But some come back years later wanting their pics. I would never use anyones photos for anything other than my site, once you're retired, your photos are off of my site. So yes would be the answer if you really want them wiped clean from my computer. I've had ladies just hide their face during the whole shoot. I know how important it is be discreet. Which leads me to the next question!
May I have the memory card for my images?
Yes, as long as you pay for the memory card. I've never done this before, but would if asked. I really don't like someone editing my work, but understand the need for discretion. Which leads me to the next question.
Can I let someone else edit your work?
I'd rather you not, if you don't like my work maybe find someone more suitable? But if it's a tough case, maybe yes, like extensive tattoo removal. I hate when models butcher my work with crappy filters. I also edit other people's work. Sometimes photographers don't give you what you want and have to ask another photographer for help, I don't mind. I charge very little for this service.
Do you remove tattoos?
Yes, if you have a lot then there is an extra charge. I also suggest Derma Blend!!!
I'm not a good model, can you help me?
Of course, I'll help you, but I would like for you to practice in front of a mirror before coming to see me, only you know what you like, I just tweak it! Some ladies are too shy to tell me what they want, this is your shoot, don't be shy! I like it when models tell me what they want and their vision, I encourage new visions when shooting. I love to try new things as well. I also like for the models to have photos of ideas they'd like to try, pinterest is awesome! 
Do I need a tan?
No! But if you feel like you must, please get a very good spray tan that doesn't leave streaks.
I have a hard time deciding on which photos I want edited, can you pick for me?
Yes! I'd love to! Sometimes I pick my favs and the model picks her favs, it works out in the end.
I think that's about it, if I think of other questions I'll post them or feel free to send me questions ladies!
— Posted on November 12, 2019 at 3:48 pm